Mino-Anishinaabe-giiziswagad! November is Native American Heritage Month! Even though we are still on our pause from regular learning, we're inviting you to participate in these days at home! Be sure to share your pictures this week and tag @redlakesecondarycomplex!!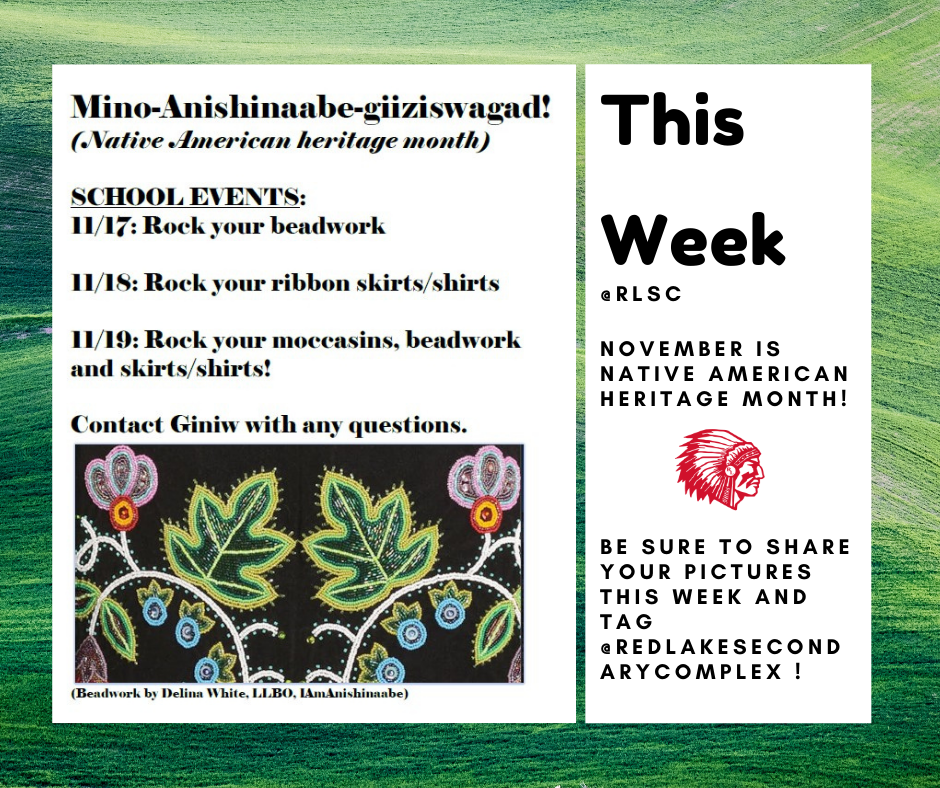 Updated COVID-19 Numbers as of 11/9/21 at 4:00pm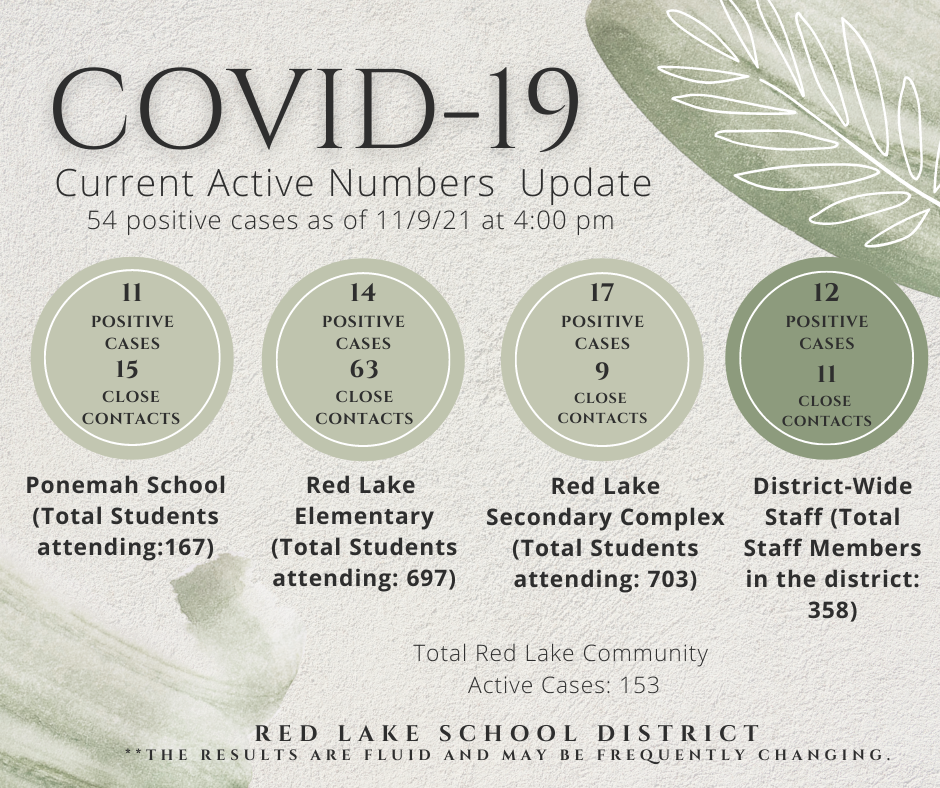 COVID-19 Vaccines are available now for ages 5 & up!!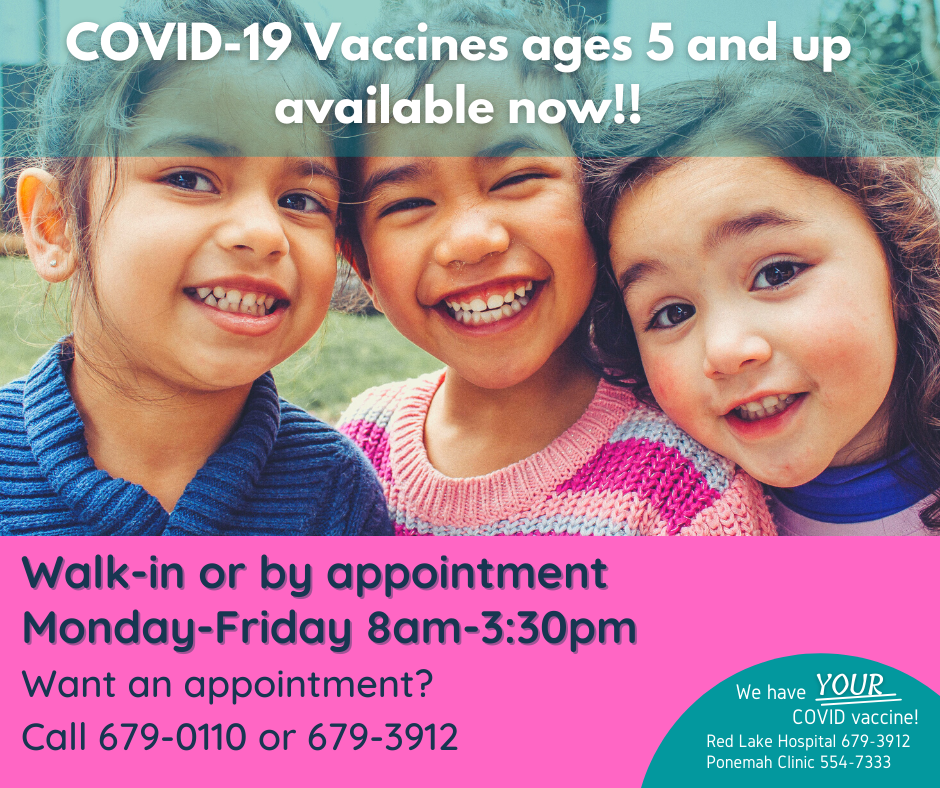 COVID-19 Current Active Numbers Update as of 11/4/21 at 4:00pm.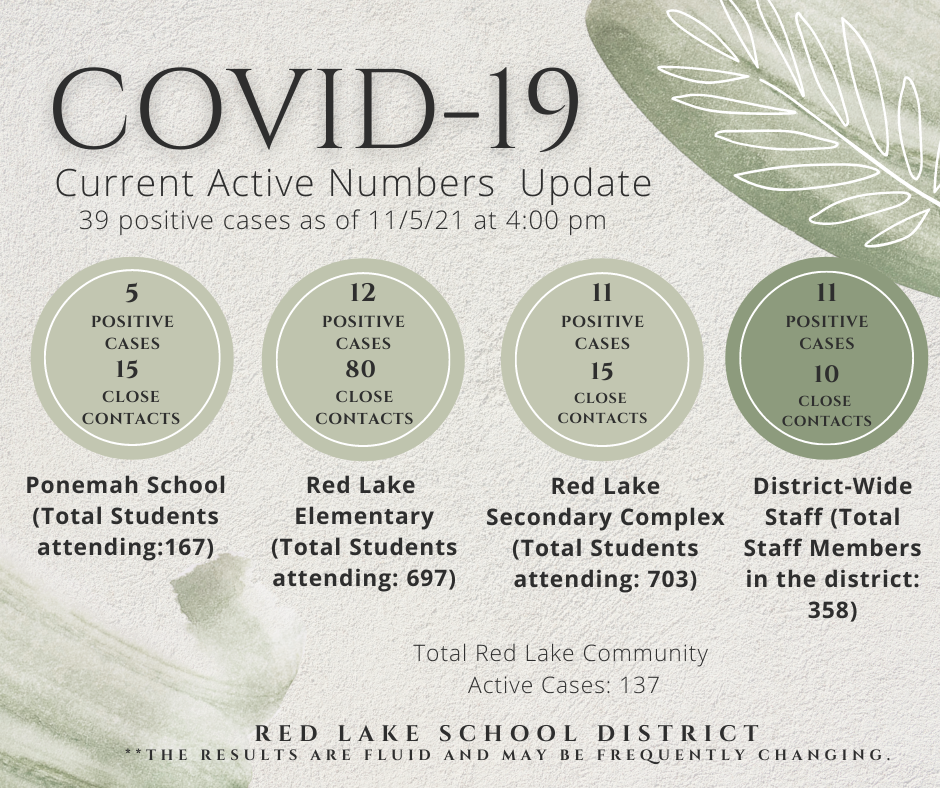 Day One of the Pause on In-Person Learning is underway. Is there anything you need? Comment below and let us know!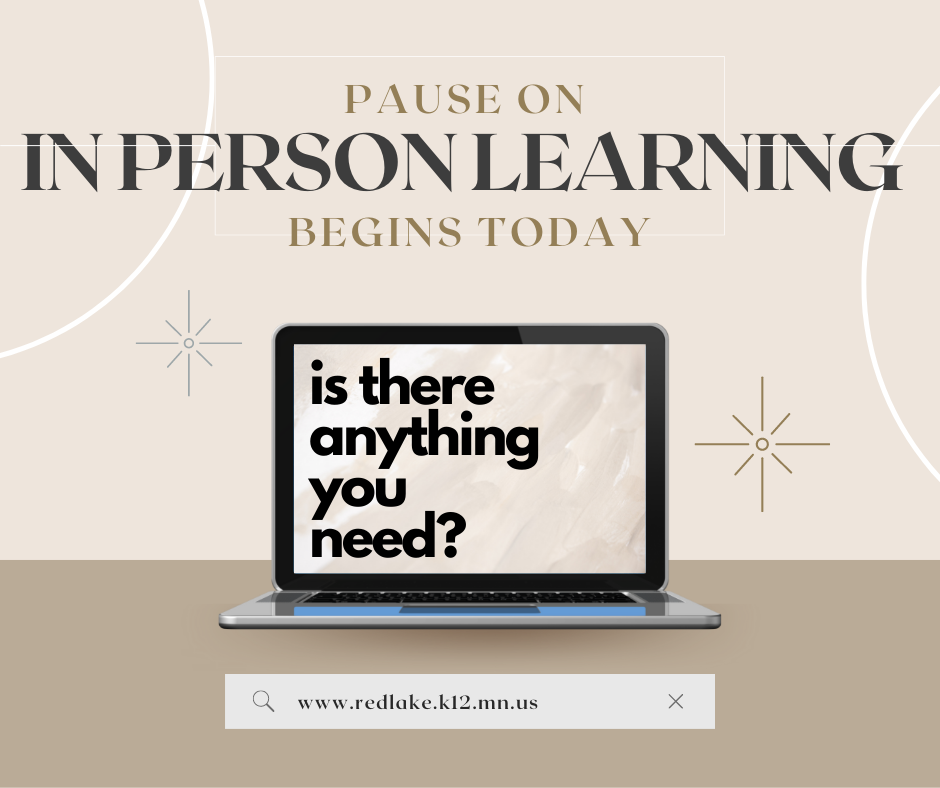 Letter from Secondary Complex Principles Tracy Olson & Shelly Fredriksen; sent home with students on 11/5/21.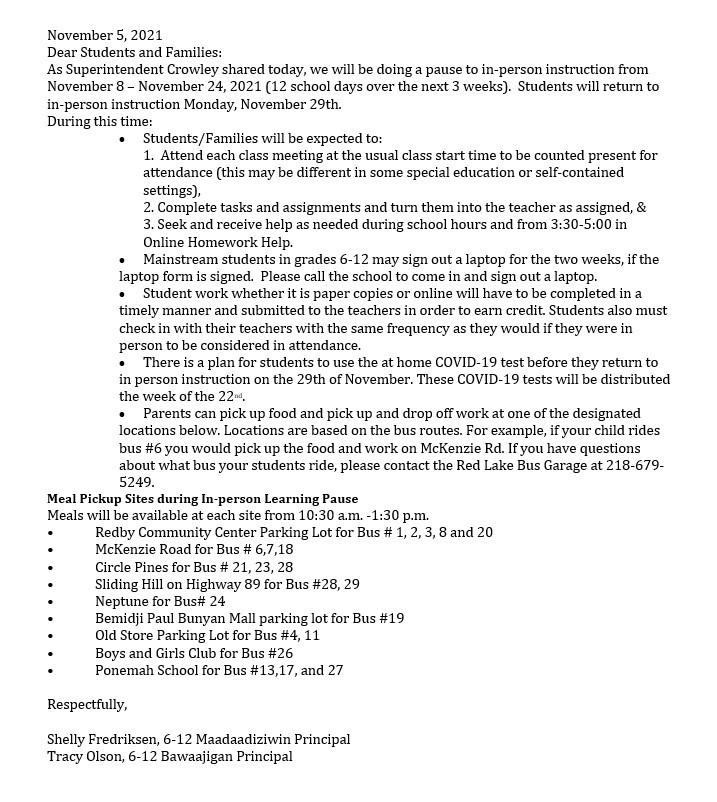 What's Happening this Week @ Red Lake Secondary Complex!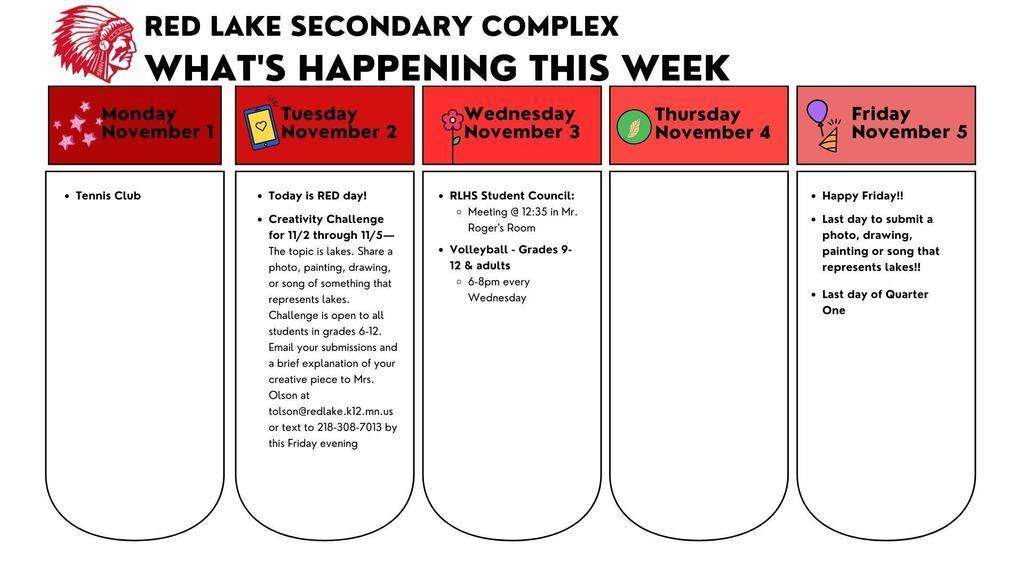 Summer School information!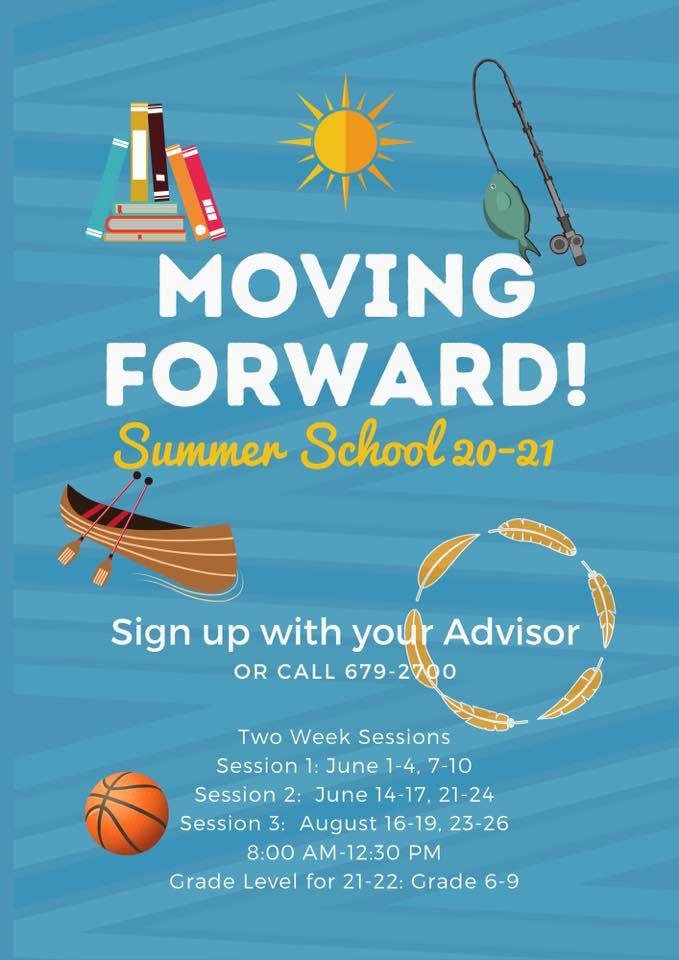 Don't forget about our summer food program! See information below/more info in the news section
IHS information

If you've won an attendance incentive and haven't claimed your gift card yet, please check your Teams chat to claim it!
Upcoming Community Meeting

Serenity May and Karen Guise enjoyed a beautiful day on the golf course. Congrats to Karen on making 2nd Team All-Conference.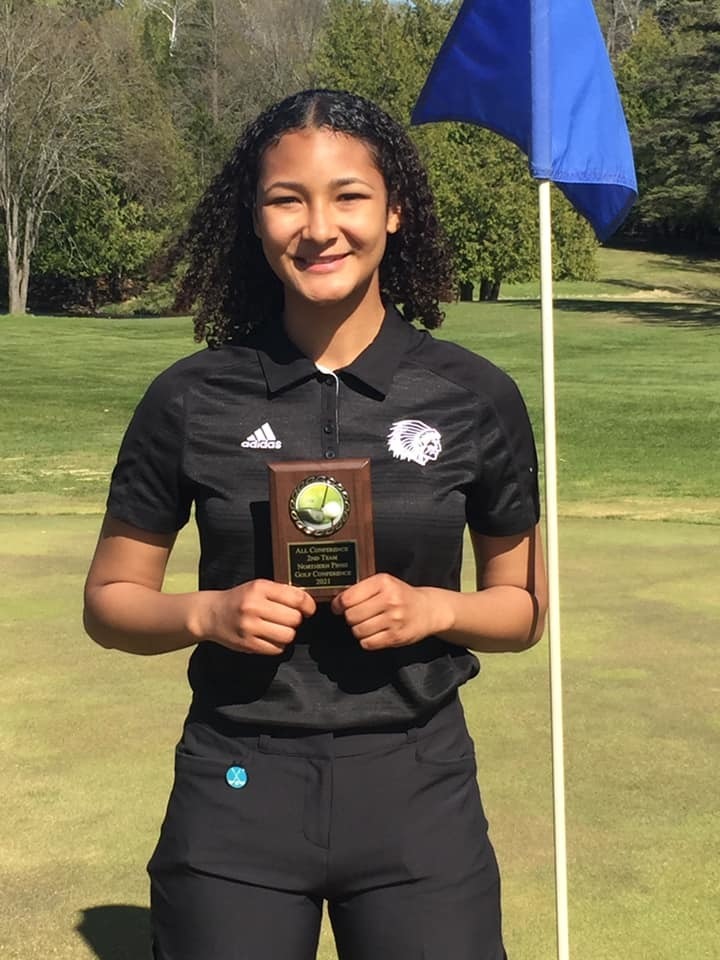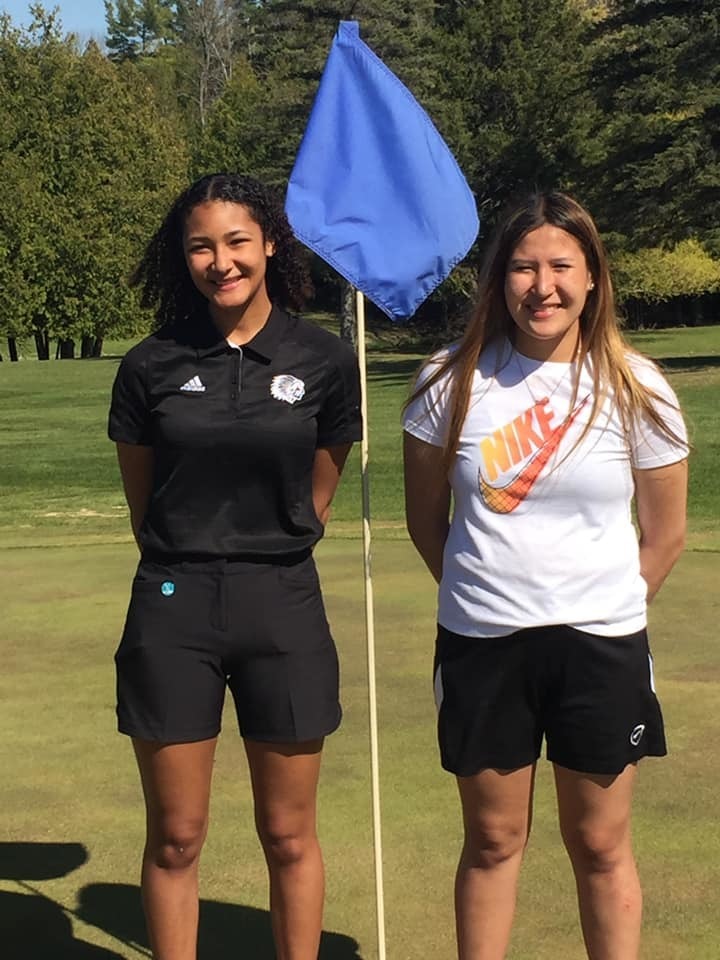 Congrats Amad! Closest to the pin award taken home in Bigfork today