Red Lake School District was the recipient of a Safe Routes to School grant which enabled the purchase of 30 bicycles to be used at Red Lake Elementary and Ponemah Elementary, grades 3-5. The goal of the grant is to teach students bike safety skills and increase physical activity opportunities. The bicycles were used for the first-time during summer school at Red Lake Elementary. (see photos) These bikes will also be used during physical education classes in the fall and spring of each school year.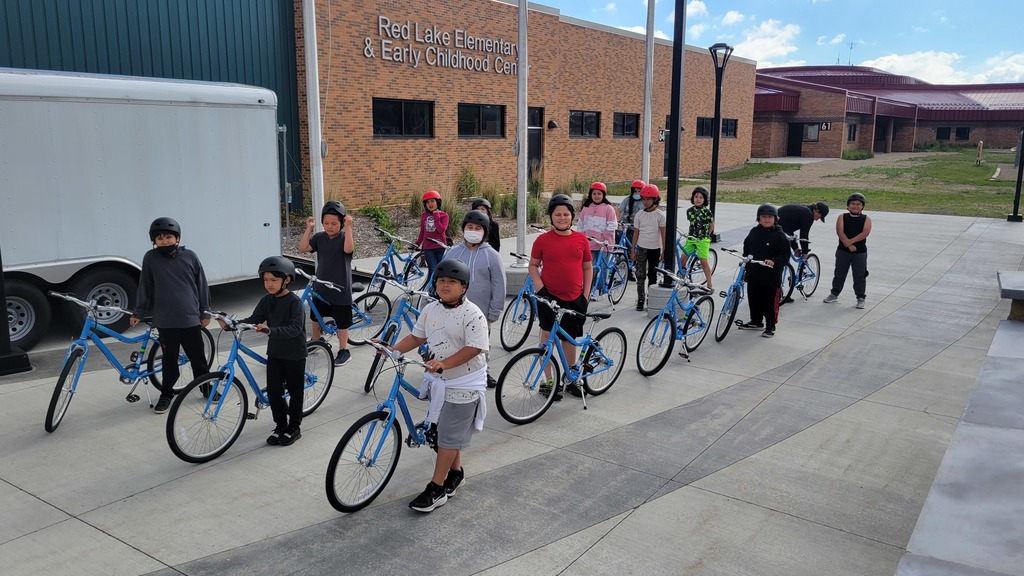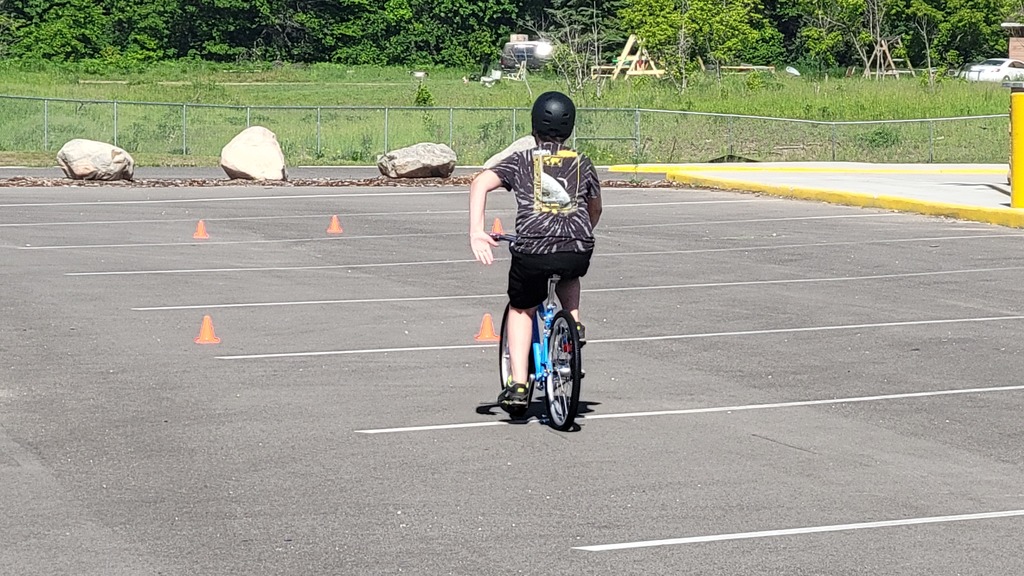 If you are struggling or if life feels overwhelming reach out! You can and will get through it and we are here to help! Our moods are like weather, constantly changing. If you're feeling kind of down or having a hard time please reach out. If you need immediate support you can call (218) 556-1813 for youth counseling phone support Monday-Friday 8:30-3:30. Students to schedule time with a wellness counselor or therapist please call us. Red Lake Elementary 679-3329 Teanna Pemberton ext 1832 Chris Jourdain ext 1456 Jenny Djonne LICSW ext 1305 Red Lake Secondary Complex 679-3733 Jennifer Schoenborn ext 1245 Randy Holthusen ext 1155 Anna Ford LICSW ext 1140 National Suicide Prevention Lifeline: 1-800-273-TALK (8255) Native Youth Crisis Hotline: 1 877 209-1266 Trevor Lifeline (LGBTQ+): 1 866-488-7386 Trevor Text Line: Text START to 678-678 Runaway & Homeless Youth Support Line: 1-800-786-2929 WERNATIVE.ORG or Text CARING to 654664 to get weekly wellbeing texts Crisis Textline: Text HOME to 741-741 Evergreen Youth Crisis Line: 1 (218) 751-4332 Red Lake Hospital/Behavioral Health: 679-3912 Red Lake Police: 911 or 679-3313 There is help! There is hope! Red Lake Warriors Stand Together
https://www.redlake.k12.mn.us/o/rlps/page/school-counselor-information

ALL Red Lake Schools will be dismissing early at 1:00pm TODAY, May 26th, 2022. If you have any further questions, please contact your student's building secretary. Miigwech!

There will be free summer meals available for students through June 9th at Ponemah Elementary School!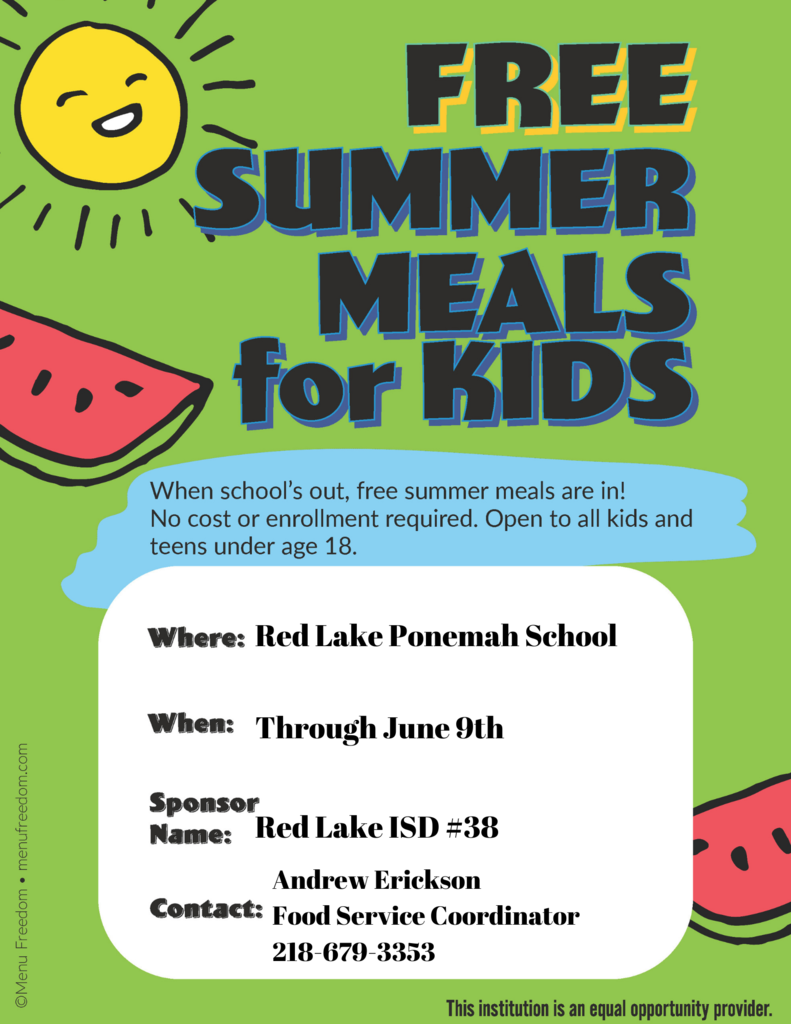 Good Evening this is Superintendent Crowley, This is an announcement for Red Lake School District. Today at the board meeting the Red Lake School Board voted 6-0 to make masking voluntary in the district. Students and staff will have the choice to wear masks or not during the school day or at school functions. Also, this is a reminder that we are approaching the time of year where our side/gravel roads become quite wet and make it impossible for school busses to travel down them without getting stuck or causing damage to the roads. Please contact the transportation department if you have a concern about the roads leading to your home. The transportation department is making every effort to call families to arrange alternative pick-up spots for students living on roads that are not drivable for the busses. This will be the situation for approximately a month or more until the snow melts and the roads dry up. Miigwech for your understanding. Have a great evening & take care. Mindy (Melinda) Crowley

Good Morning! Red Lake School District is calling an early release starting at 2 o'clock in the afternoon to facilitate fans traveling to the girls basketball game in Hawley tonight. Let's hear it for our Lady Warriors!

Dear Parents and Guardians, As we near the end of the month, students are taking the FASTBridge academic tests. Attendance is very important. Please make sure students are here every day, especially this month during the FASTBridge tests. Please continue to follow school COVID guidelines.

Conferences are happening today! They will be held virtually from 1:30 pm until 7:00 pm.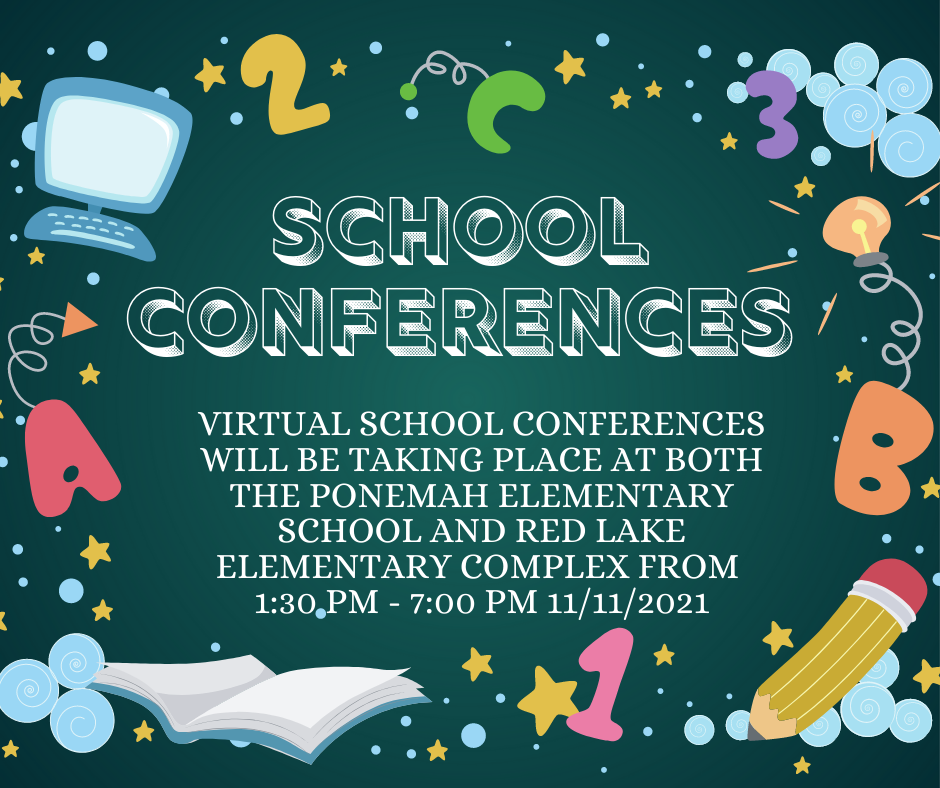 Updated COVID-19 Numbers as of 11/9/21 at 4:00pm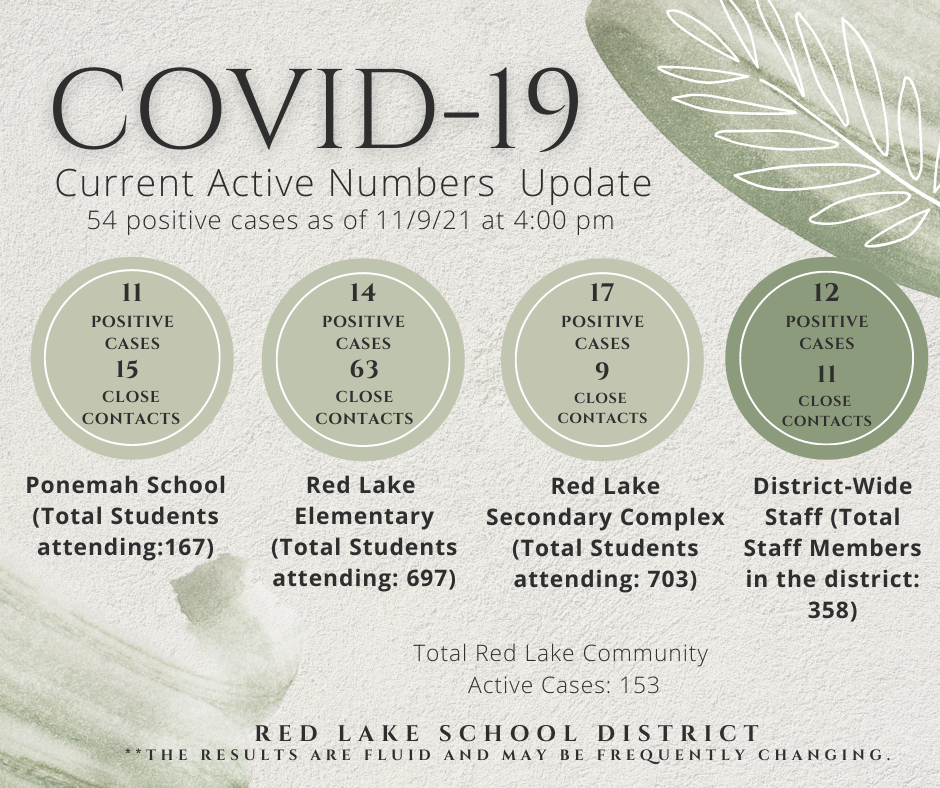 COVID-19 Vaccines are available now for ages 5 & up!!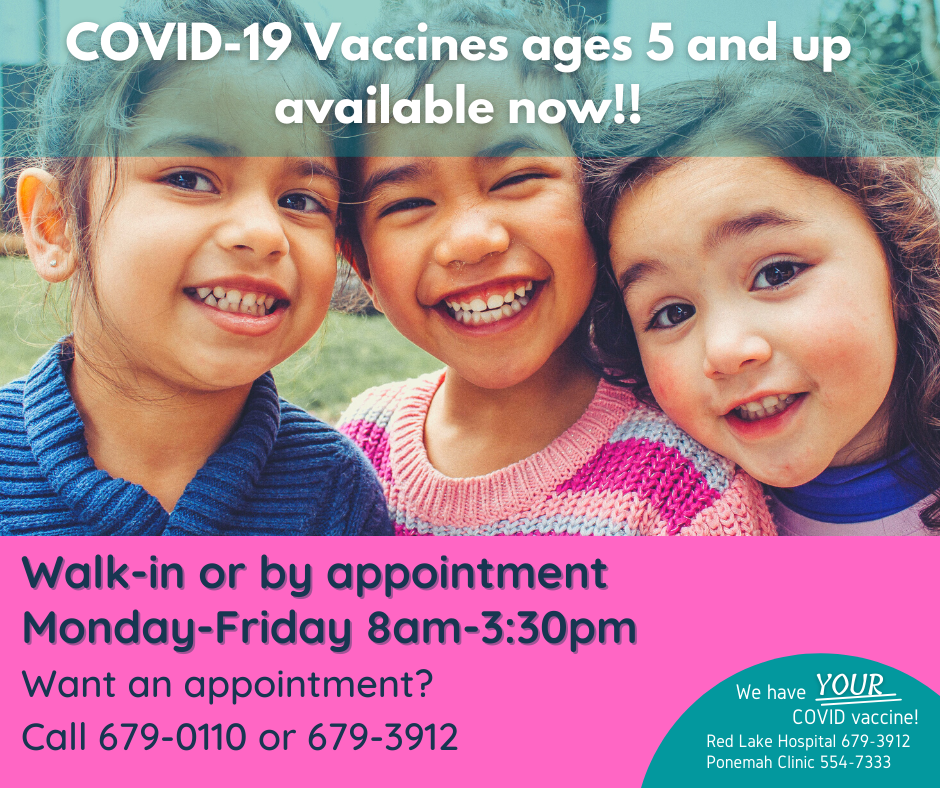 COVID-19 Current Active Numbers Update as of 11/4/21 at 4:00pm.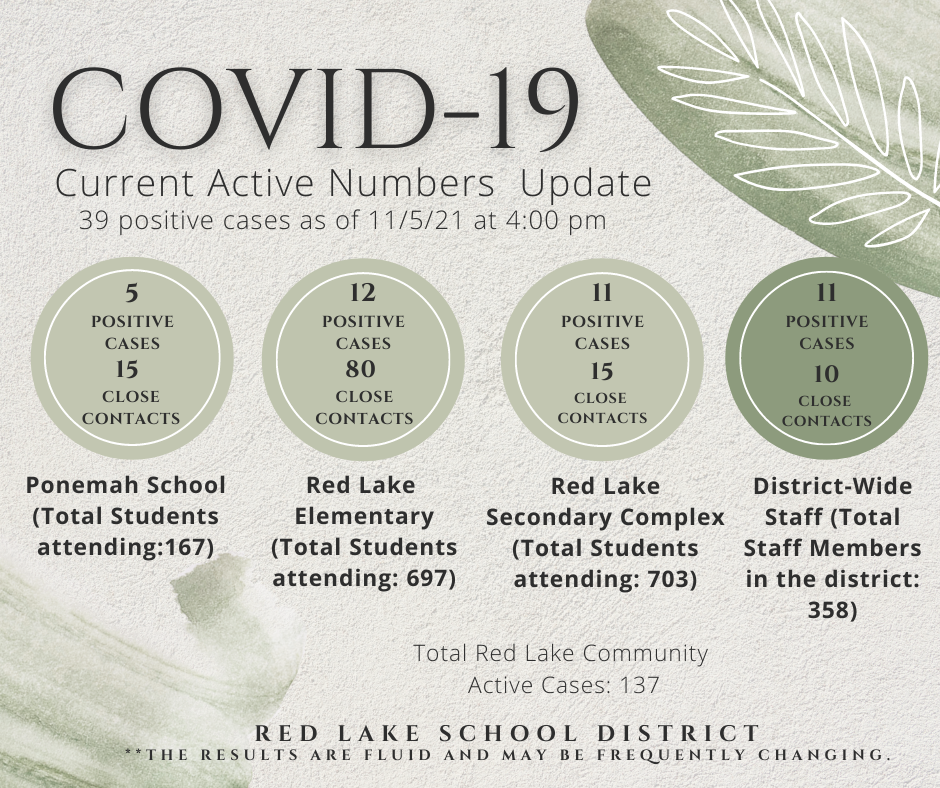 Summer School information!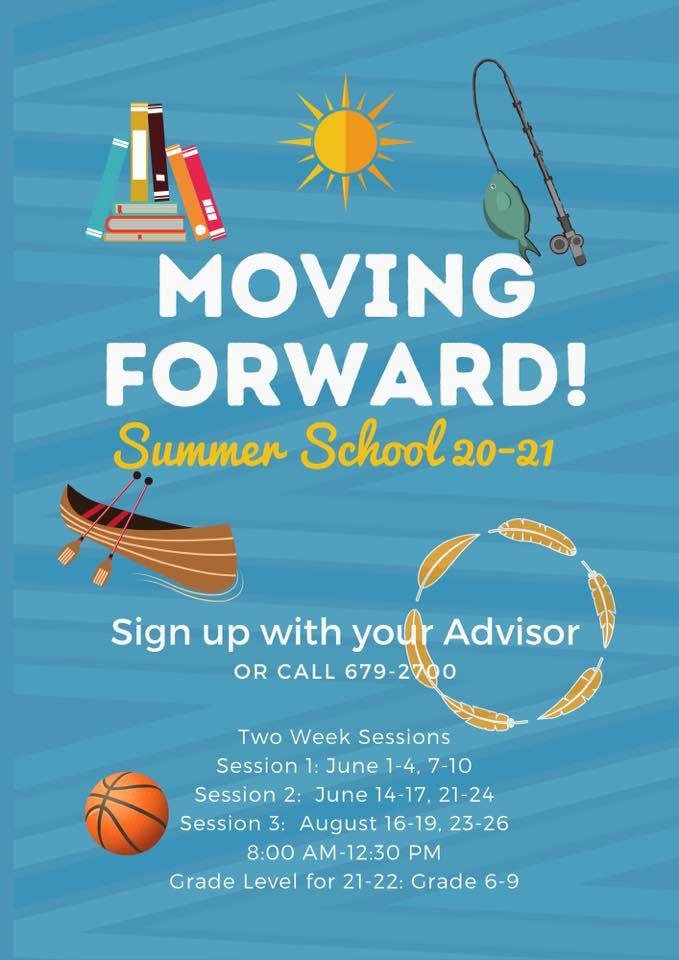 Don't forget about our summer food program! See information below/more info in the news section

Ms.Pater & Mrs. Dierkhising's students are loving reading in tents and using flashlights this week! Next week they will celebrate ART day, Pickle day, make lemon shakers, and do a STEM project.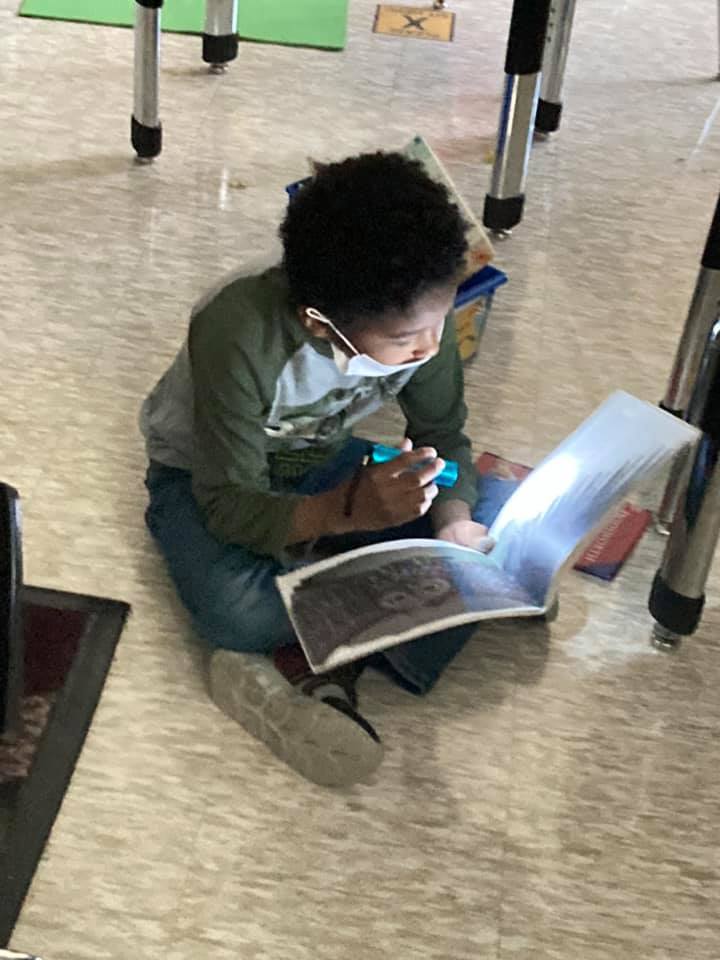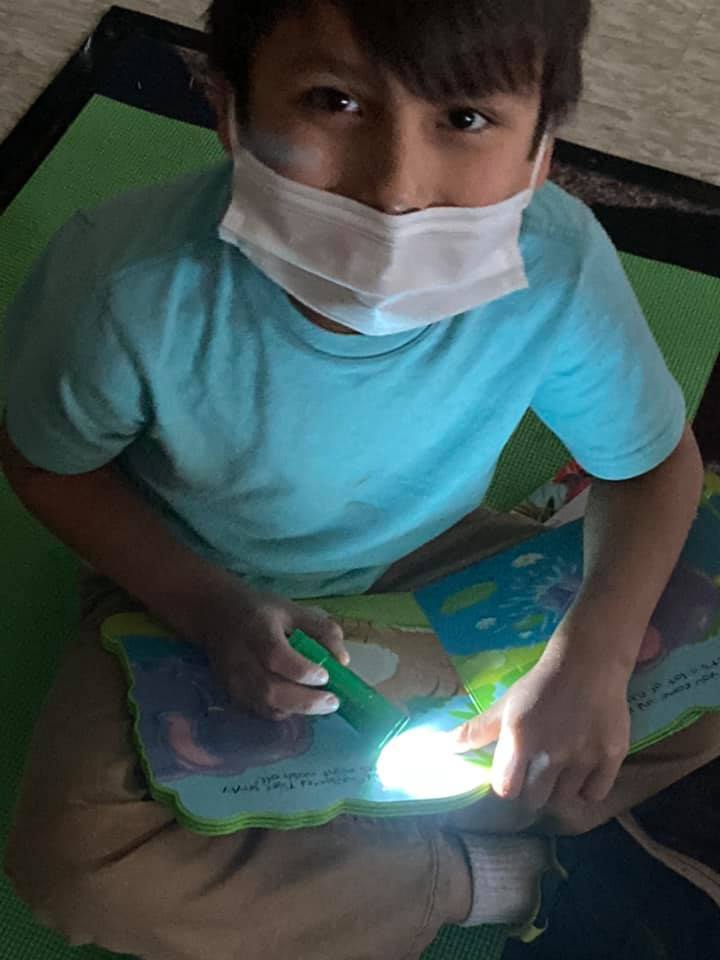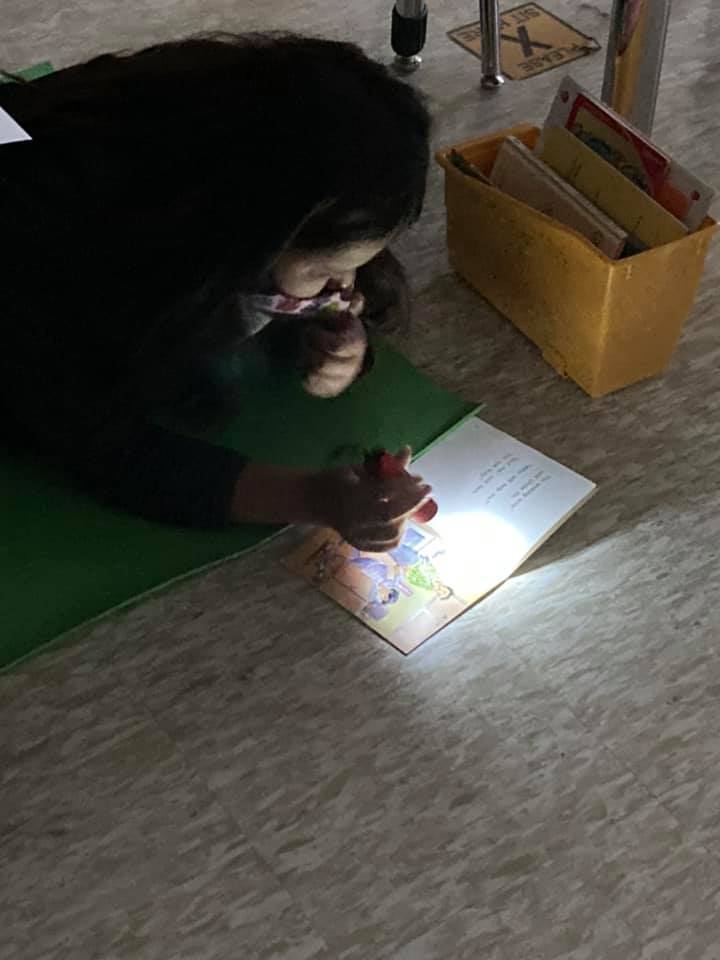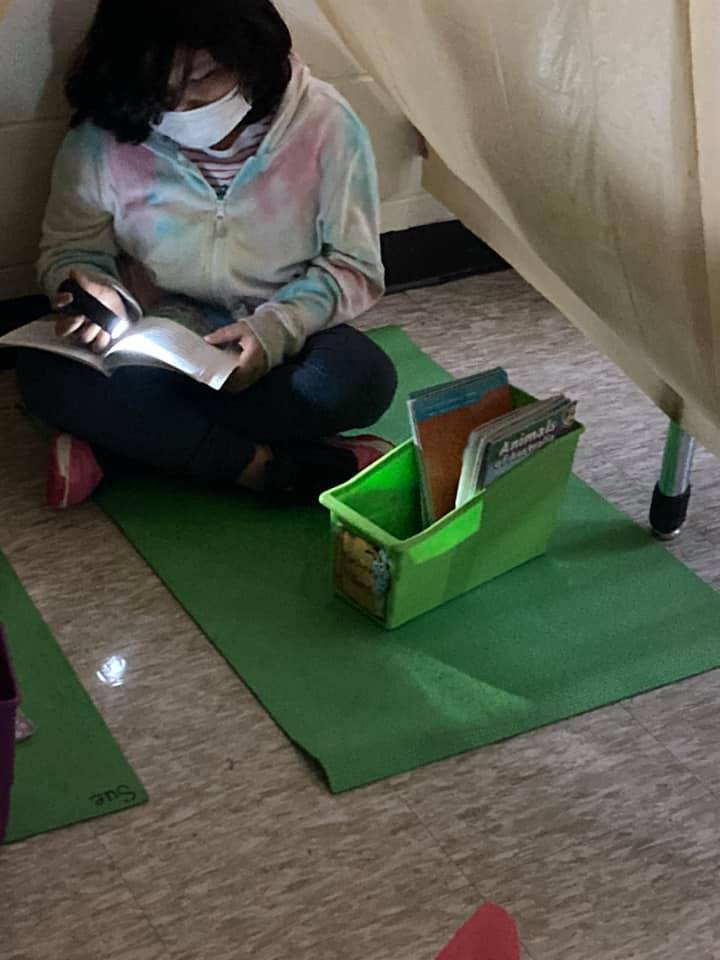 It was another great week in our schoolhouse. We hope you enjoy these pictures of some of our school family.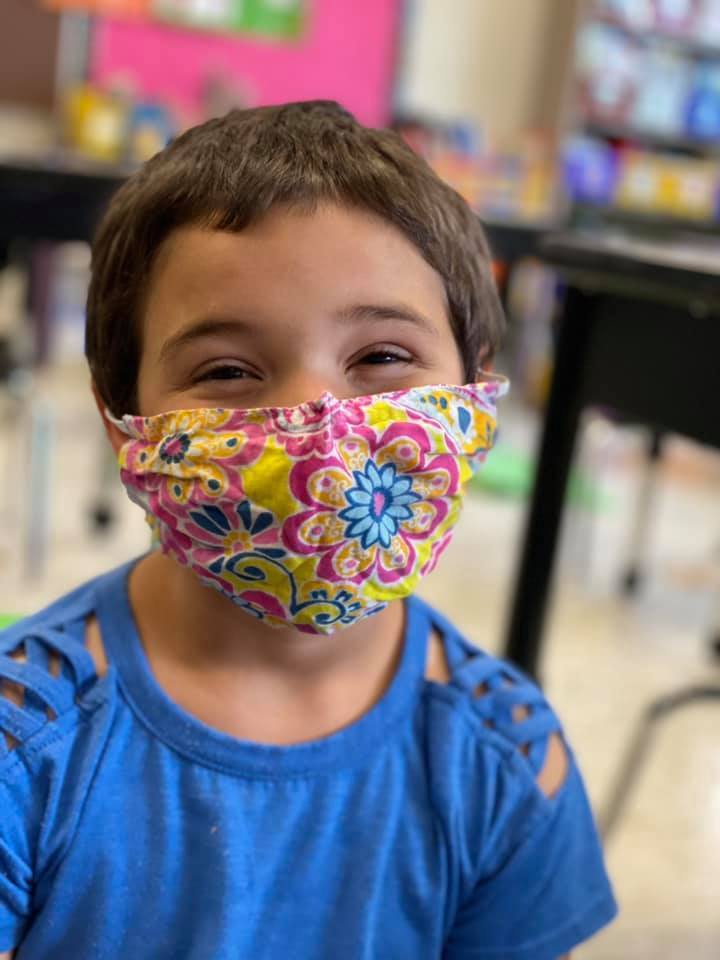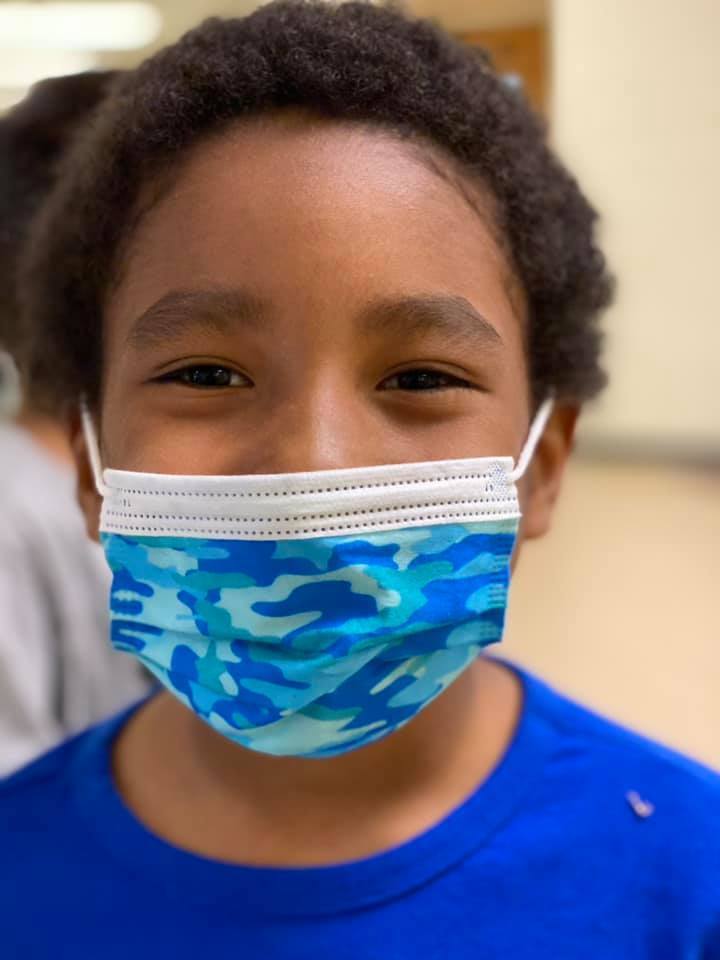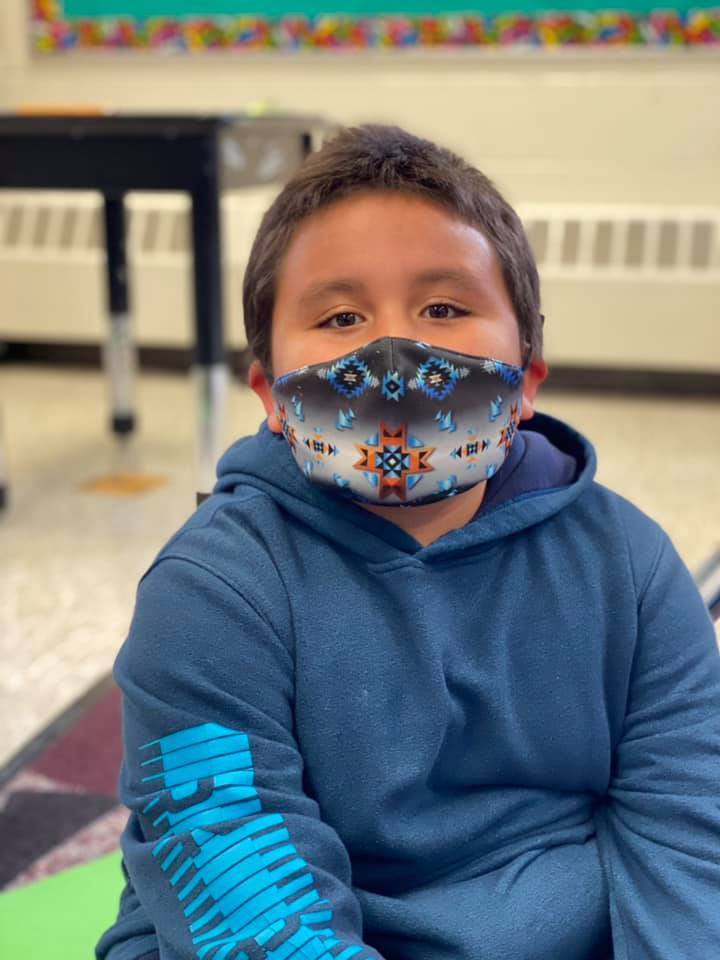 IHS information
Upcoming Community Meeting